Giving My Blog a Makeover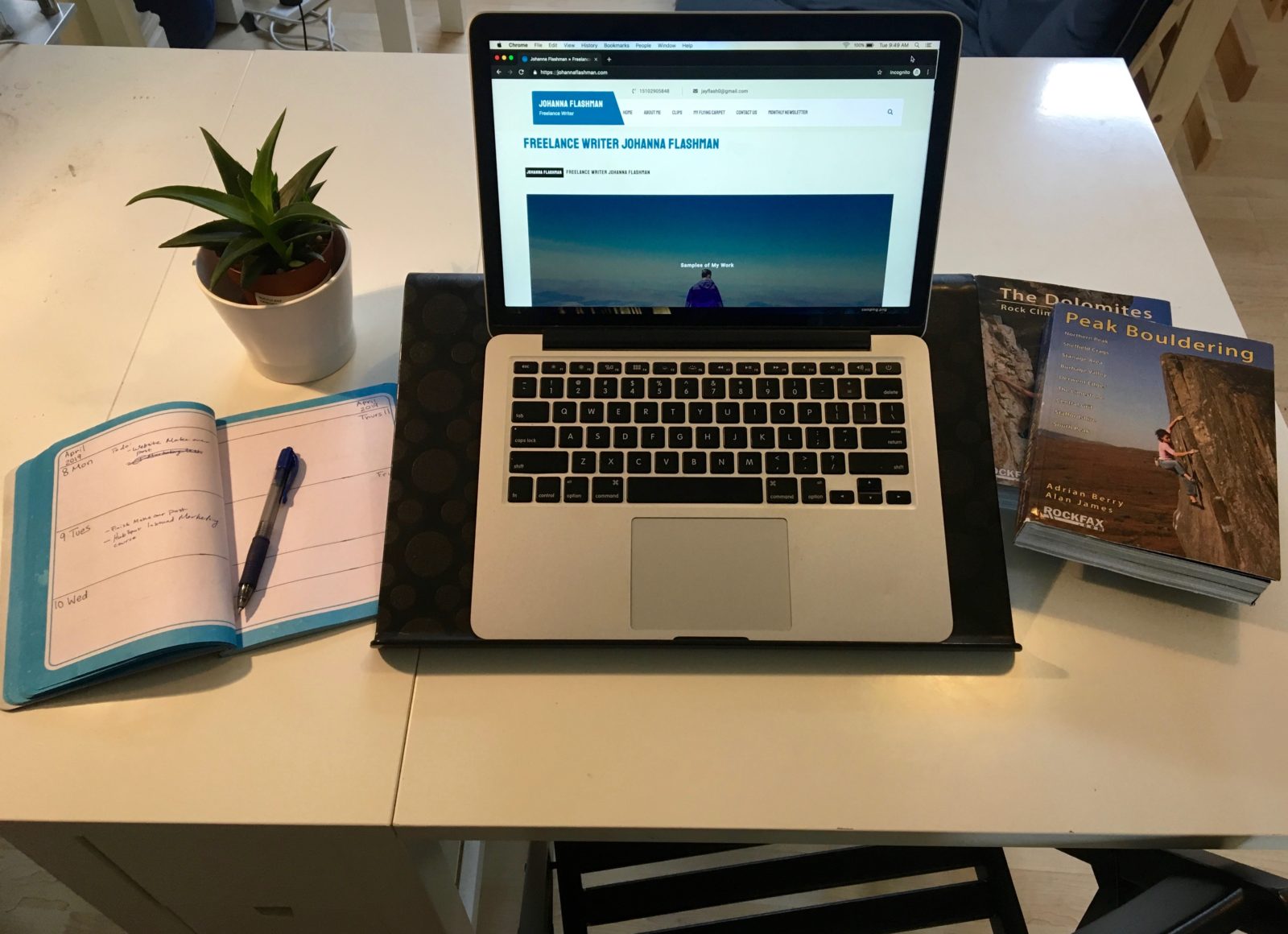 Without the Lipstick or Mascara
My Flying Carpet has moved! I finally shelled out the money for three years of domain hosting and committed to johannaflashman.com. A wise copywriting guru told me it's best to have my blog connected to my professional website, so here we are — being "professional". I'm getting "serious" with my website.
But I have a confession: making a website is way harder than I was expecting. Sure, I've had this WordPress blog for five years and an online portfolio for almost four years, but it's all been very low key. I haven't thought about search engine optimization (SEO), branding, user experience, or any of that background work. And it is a lot of work.
Let Someone Else Make Your Website
If the backend stuff isn't something you really want to wade into, it's probably worth the money to have someone else make it. If you do decide to choose a free WordPress theme and code your own CSS to make it something you actually like, don't be surprised when you spend hours agonizing over details like "WHY IS EVERYTHING STILL PINK?".
My suggestion: unless you plan to go into web design or you want a really simple website, put down some extra money and leave it be. At the very least, pay for a premade theme and customer support. I've found "Pro" WordPress themes advertising just $40 per year that come with a how-to guide and support system. If you have the money, a pro web designer is a bit more pricey (I got a quote for $600-800 from this guy who came recommended), but could still be worth it just to get the site up and move on with your life…
Moving Forward
Anyway! As I learn more about web development and marketing, I'm sure I'll be updating this site. Two years from now it might be completely different. I'll look back at this set up and cringe. But you have to start somewhere, right?
Moving forward, my posts will be on this site instead of "myflyingcarpet.wordpress.com". My love of puns and traveling hasn't changed though. I'll still be here cycling through the rain and setting my tent up on picnic tables, but with any luck, my posts will actually get better. I'll be putting in more headers, making posts more service-based, giving my past posts some extra love, and generally stepping up my game.
Monthly Newsletter
I'm also starting a monthly newsletter with updates, articles I'm loving, and more puns! If you want to sign up, click here.